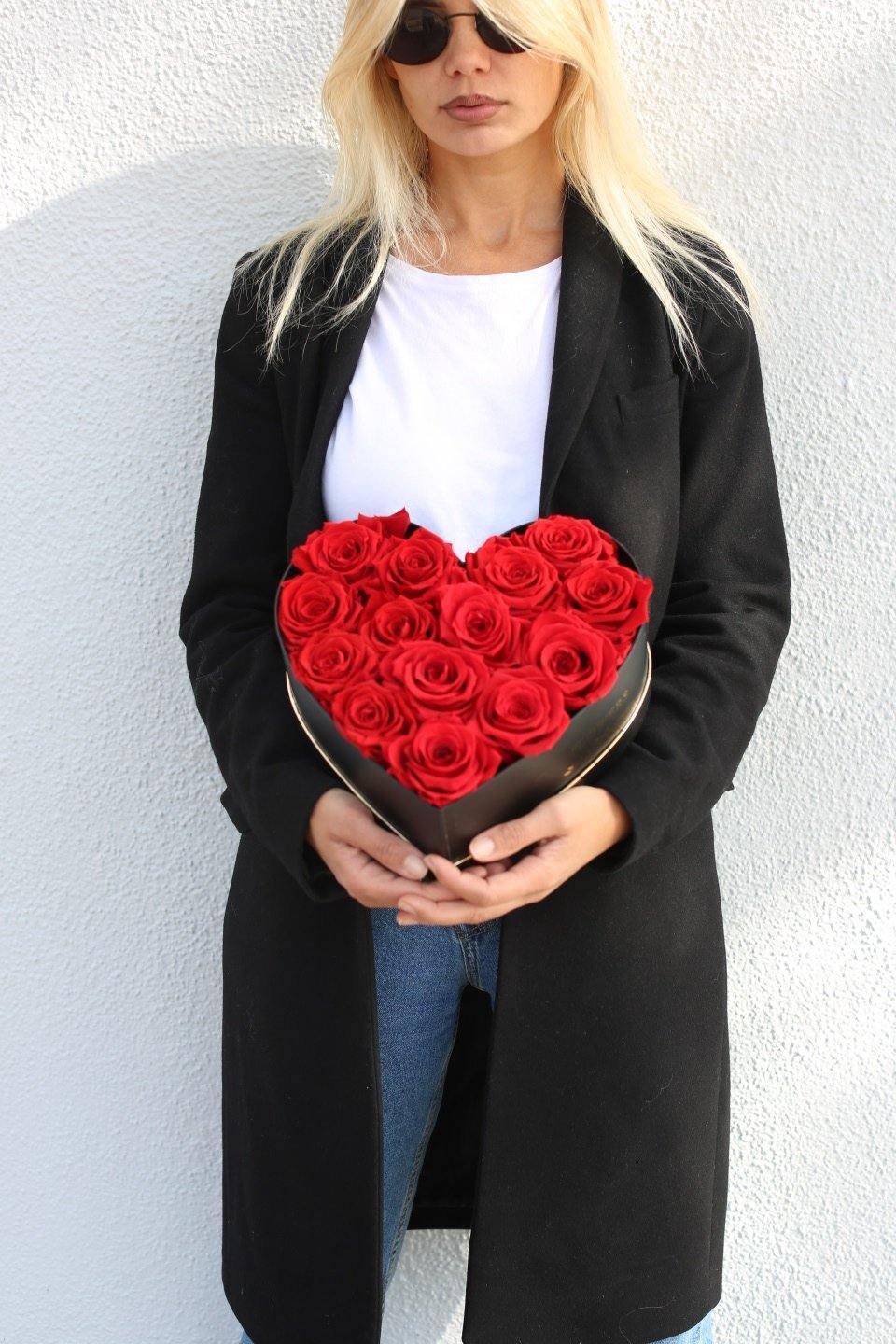 Stabilization is a special technology for imbuing living cut plants with a special solution based on glycerol. This slows down the process of withering and drying of plants, which ensures their longevity - from 3 to 10 years of life.

After such processing, the flowers are preserved, therefore they are often called "immortal flowers", "unfading flowers", "eternal flowers", etc.

If we talk about stabilized preserved roses, then each flower undergoes strict selection according to certain criteria, size and quality of the bud. Then, for several days, the cut plant discolors. After that, for each flower is selected  its own color and a paint formula is drawn up. Thanks to this process, we get a flower of almost any color of the rainbow - from natural to the brightest and most unusual. The process of stabilizing the moss is similar.

Bouquets of stabilized flowers:
We consider it necessary to pay special attention to the fact that the whole process of processing plants is patented, and any flower that has undergone stabilization is 100% safe for people and animals!

A unique stabilization technology was invented in Ecuador, however, craftsmen quickly adopted it in many countries of the world. To date, France and Spain are considered the best global manufacturers of preserved plants.

Benefits of stabilized plants:

100% natural. These are real plants, which in their tactile characteristics do not differ from freshly cut flowers, greenery or moss.
Durability. Fading plants remain fresh and soft for years to come.
Simple care. Stabilized plants do not need to be watered, sprayed with water, cut, set in the sun. They are often used for landscaping rooms with artificial lighting.
Security. The solution with which the plants are fed during stabilization is absolutely safe for both humans and animals. All products pass a series of tests and are surely certified before being sent to points of sale.

Hypoallergenicity. Unlike ordinary flowers, which pollen can cause allergies, stabilized flowers are completely hypoallergenic. In addition, they repel dust.
Wide range of colors. During stabilization, flowers, moss and greens can be given almost any shade. A rich palette allows you to create decor and floral arrangements in any color scheme.

Storage Rules:

Maintain humidity in the room above 40%, you can use a household humidifier.
periodically remove dust from moss with cold blowing with a household hairdryer or soft brush.
Leaves of stabilized trees can be wiped with a slightly damp sponge.
for flowers and moss: avoid direct contact with water (and moisture), and also remove plants from direct sunlight.